Welcome to Symmetree Orchard

Taste the Prairie Grown Difference and Visit our Saskatchewan U-pick Orchard today!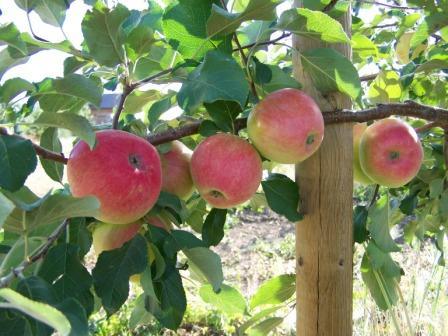 Saskatchewan can grow great fruit!  At our family-run U-Pick we offer Northline saskatoon berries, the Romance Series of University of Saskatchewan-developed dwarf sour cherries and over 20 varieties of wonderful prairie apples.
Our U-pick is a multi-generational activity that older folks and youngsters are able to enjoy together.  Whether you are 6 or 86, everyone will have fun experiencing the orchard and it's abundant fruit.  Our dwarf apple trees and other fruiting shrubs are height pruned for easy picking, no ladders required.  Taste the difference of prairie grown fruit!!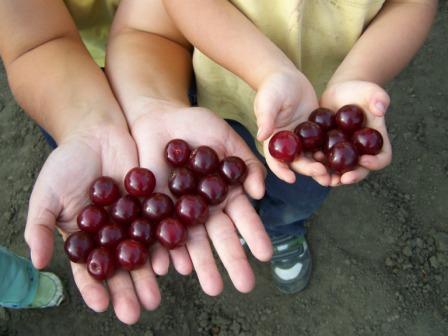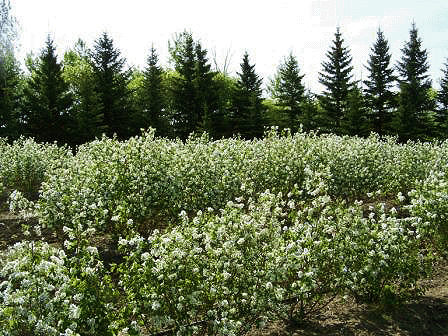 In brief, you should know the following about us: our orchard was established in 2004 and began bearing fruit in 2007.  We have been providing outstanding fresh fruit ever since. Our specialty is in making the freshest, most flavorful, healthy fruit available to you. Our regular customers particularly value our variety, the fact that we are available to answer any questions, and that we are a local business in Saskatchewan. Our orchard is located near the town of Luseland in West Central Saskatchewan.
Our orchard has over 600 cherry trees, 130 saskatoon bushes and 2600 apple trees.
We sell our Saskatoon Berries and Cherries by the gallon pail and our apples are sold in 5 or 10 pound bags.

Feel free to contact us for pricing, tips or any other information you would like!